The Board Members of Eyrir Invest hf. are Thordur Magnusson, Chairman, Asa Olafsdottir, Hreidar Bjarnason, Ingolfur Gudmundsson, Jon Helgi Gudmundsson, Dr. Olafur Steinn Gudmundsson and Sigurjon Jonsson.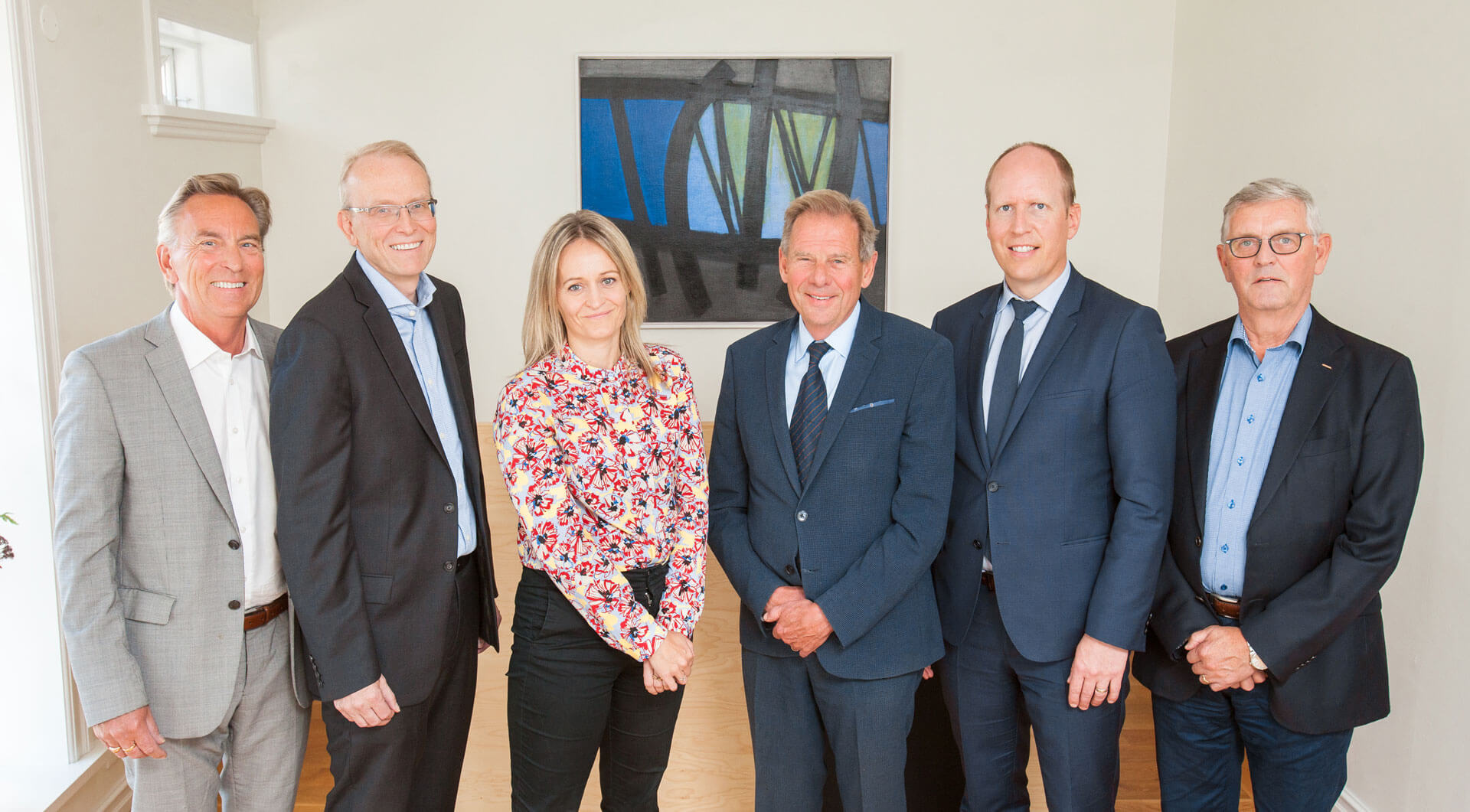 Magnusson was CFO of Eimskip for over two decades before co-founding Eyrir Invest. Today Magnusson chairs the Board of eTactica and SagaMedica and holds a seat on the boards of many Icelandic companies, including Byko, Kaupas and Norvik. He served on the Board of Directors of Össur until March 2013 and on the Board of Stork Technical Services until the fall of 2015 . Magnusson holds an MBA degree from the University of Minnesota and a Business degree from the University of Iceland.
Olafsdottir is a professor at the University of Iceland, specializing in Financial Law and Law of Contracts. Before joining the University, she was an attorney, admitted to practice before the Supreme Court of Iceland in 2005, and the district courts in 1998. She holds a Master's degree in Financial Law from the University of Cambridge as well as a Cand.Juris degree from the University of Iceland. Olafsdottir is a member of various boards and committees.
Bjarnason is the CFO of Landsbankinn hf. He holds a degree in business administration from the University of Iceland and an MSc degree in finance from London Business School. He has also completed an examination in securities trading. Bjarnason worked for Landsbanki Islands hf. (now LBI hf.) from 1998, first in Capital Markets and later in the Bank's Treasury division. He assumed the position of managing director of Markets and Treasury in Landsbankinn in early 2010 and became CFO and managing director of Finance at Landsbankinn in August 2012. Bjarnason is a member of various boards and committees.
Gudmundsson has an extensive and broad experience within banking, pension funds and managing of other financial institutions. Gudmundsson has through his career held numerous management positions in Landsbanki Íslands hf. Most notably he has held the positions of Marketing Director, Regional and Head Office Branch Manager as well as Managing Director for both Retail and Private Banking. His work has included development and marketing of financial instruments both in Iceland and Canada. Subsequently Gudmundsson worked as a Managing Director for the Engineers' Pension Fund. Gudmundsson has held board positions of numerous Icelandic companies and organizations.
Gudmundsson is the Chairman and CEO of Norvik, a company which runs several retail stores in Iceland as well as timber industries and logistics facilities and services across Europe. Gudmundsson and his family run Norvik hf. and Smaragardur ehf. which is a real estate company. Gudmundsson has a Cand. Oecon degree in Business Administration from the University of Iceland and  studied as well at Penn State University.
Dr. Olafur Steinn Gudmundsson
Dr. Gudmundsson has held various senior level management positions within R&D in the pharmaceutical industry in the US. He is an active investor within the area of pharmaceutics and biotechnology. Dr. Gudmundsson is also associated with the Pharmaceutical Chemistry department at Purdue University in the US. Dr. Gudmundsson holds a doctorate degree in Pharmaceutical Chemistry from The University of Kansas and a Pharmacy degree from The University of Iceland.
Jonsson is the principal owner and Chairman of Skipavik shipyard and a building contractor in Stykkisholmur, Iceland. Jonsson previously owned and operated Raekjunes, a fishing and scallops processing company.